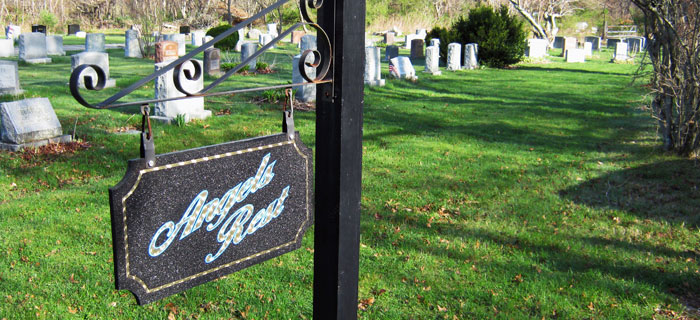 Angels Rest
The Acushnet Cemetery Corporation wishes to announce the opening of "Angels Rest."
The Board of Trustees has voted to reserve this section of the Acushnet Cemetery for the burial of stillborn and infants or cremated remains up to 12 months at no charge to the families affected.
A stipulation is that the interred will require a proper receptacle for burial.
Angels Rest Policies:
No charge for lots and openings.
Lot size is unspecified, averaging 2 square feet.
A combination casket/burial vault must be used.
Internments will be placed next to the previous internments and will be considered on an "as needed basis" only.
Cremation burials will be placed in the area designated by the Cemetery Board.
Gravestones are to be no longer than 12 inches in length and 8 inches in width and installed flush with ground level. No Exceptions.
Cremation markers not to exceed a 6 inch by 4 inch area.
Note: Gravestones and markers are to be delivered to the cemetery for installation – No Exceptions.