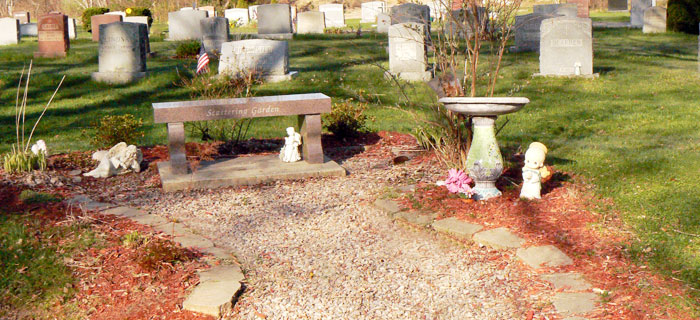 Scattering Garden
Miscarrying a baby or giving birth to a stillborn can be a shattering event for parents. Well intentioned friends and family may tell them it was meant to be and urge the parents to put their loss behind them, but that may be impossible.
The Parents Enduring Grief Support Group, which has its own scattering garden in the Acushnet Cemetery, is a place where parents can remember their child and reflect on their loss. The cemetery has donated a plot for the Scattering Garden, which is a small, tree-shaded area.
Parents interested in finding out about the Scattering Garden or the Southcoast Hospital Parents Enduring Greif Support Group can call 508-961-5500. The group meets on the second Thursday of the month from 7:00 to 3:30 p.m. in the White House living room at St. Luke's Hospital, 101 Page Street, New Bedford, MA.